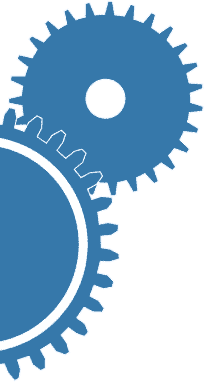 Whatever you are looking for in an outsourcing partner, you will find it with Velosity.  Whether it is a state-of-the-art facility with commensurate equipment, a reliable record of performance, capabilities that match your needs, an experienced and highly talented work force, or a single-source partner with a management team that takes ownership of your project so you can focus on what you do best; whatever combination of these attributes that you are looking for, you will find it at Velosity. We are the leading contract manufacturing source for medical device, electronics, defense and industrial markets.
At Velosity, we align our capabilities and resources in a manner that best supports your unique requirements. Whether you are looking for an efficient manufacturing partner who will produce your product or parts flawlessly, or a complex supply chain manager who will deliver on time every time, Velosity has the people, the capabilities and the scalability to work with you.


Velosity offers comprehensive molding services, including clean room manufacturing, from micro-molding that requires micron tolerances to overmolding electronics. Whether you need thermoplastic elastomers, liquid silicon rubber molding, multishot molding, or metal injection molding (MIM), we have the capabilities and expertise to deliver exactly on your precise specifications. Get Velosity involved early in your project, and our experienced team can help with the design for manufacture process as well as testing and validation.
The finishing process involves altering the surface of a manufactured part to achieve the desired appearance, make it easier to bond with, or provide durability. The finishing processes used on the manufactured part depend on the part's material, whether it be plastic or metal. With almost 65 years of experience in the final stage of the part production process, you can depend on Velosity for high-quality finishing of the final product.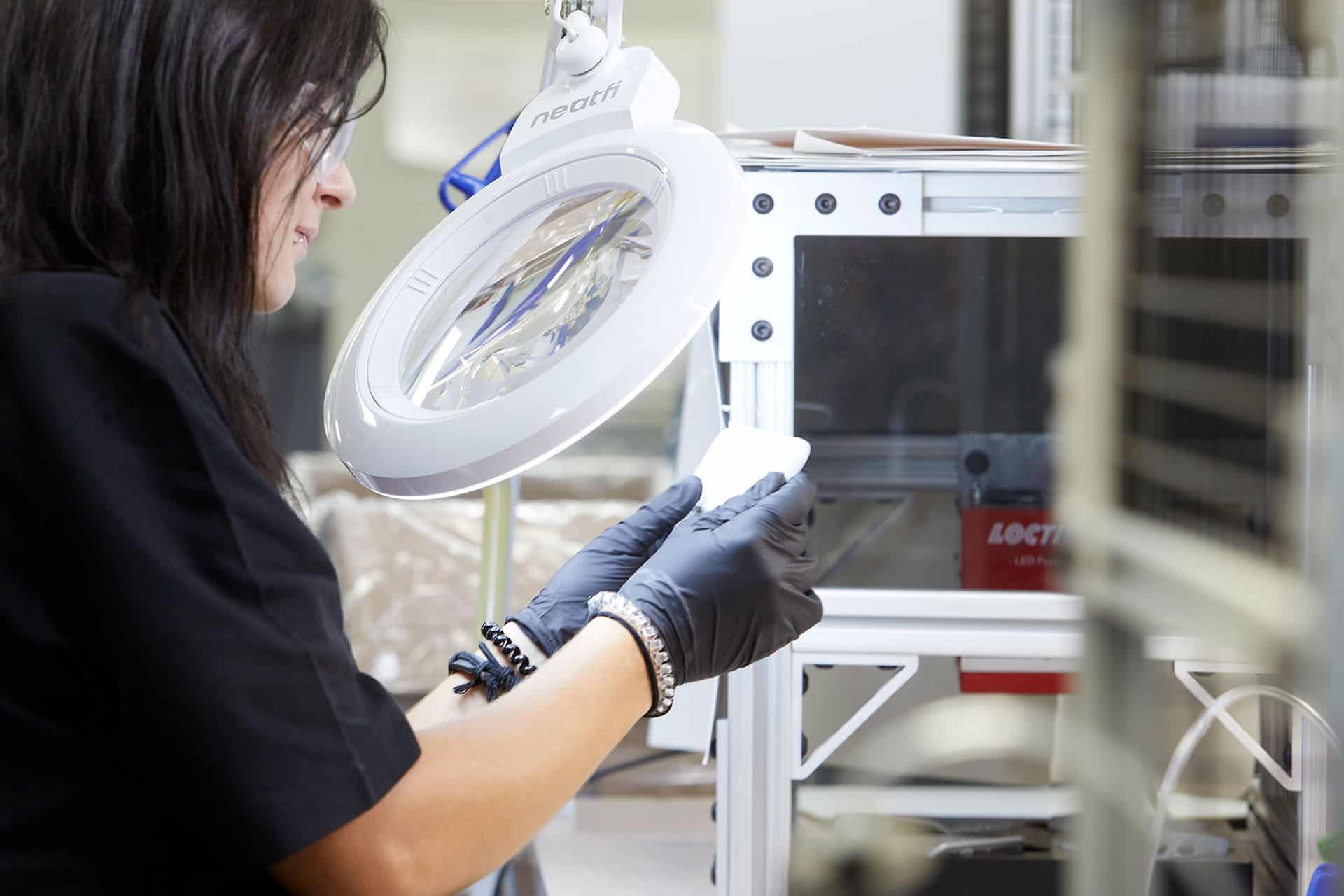 Velosity is an ISO 9001 and 13485 registered company and an FDA-registered manufacturer providing medical device pad printing. Pad printing offers unique advantages, especially if the molded component has complex geometry or uneven surfaces. Pad printing is recognized for its versatility, reliability, and durability. Velosity provides partners with high-quality pad printing though automation for your project needs.
Medical device and defense companies want to focus on what they do best, which is saving people's lives. Velosity is your full-service contract assembly provider. We operate Class 7 & 8 cleanrooms with existing production lines available to assemble even the most complex parts. Velosity has the capacity to assemble your high-volume production runs and can arrange delivery for you as well.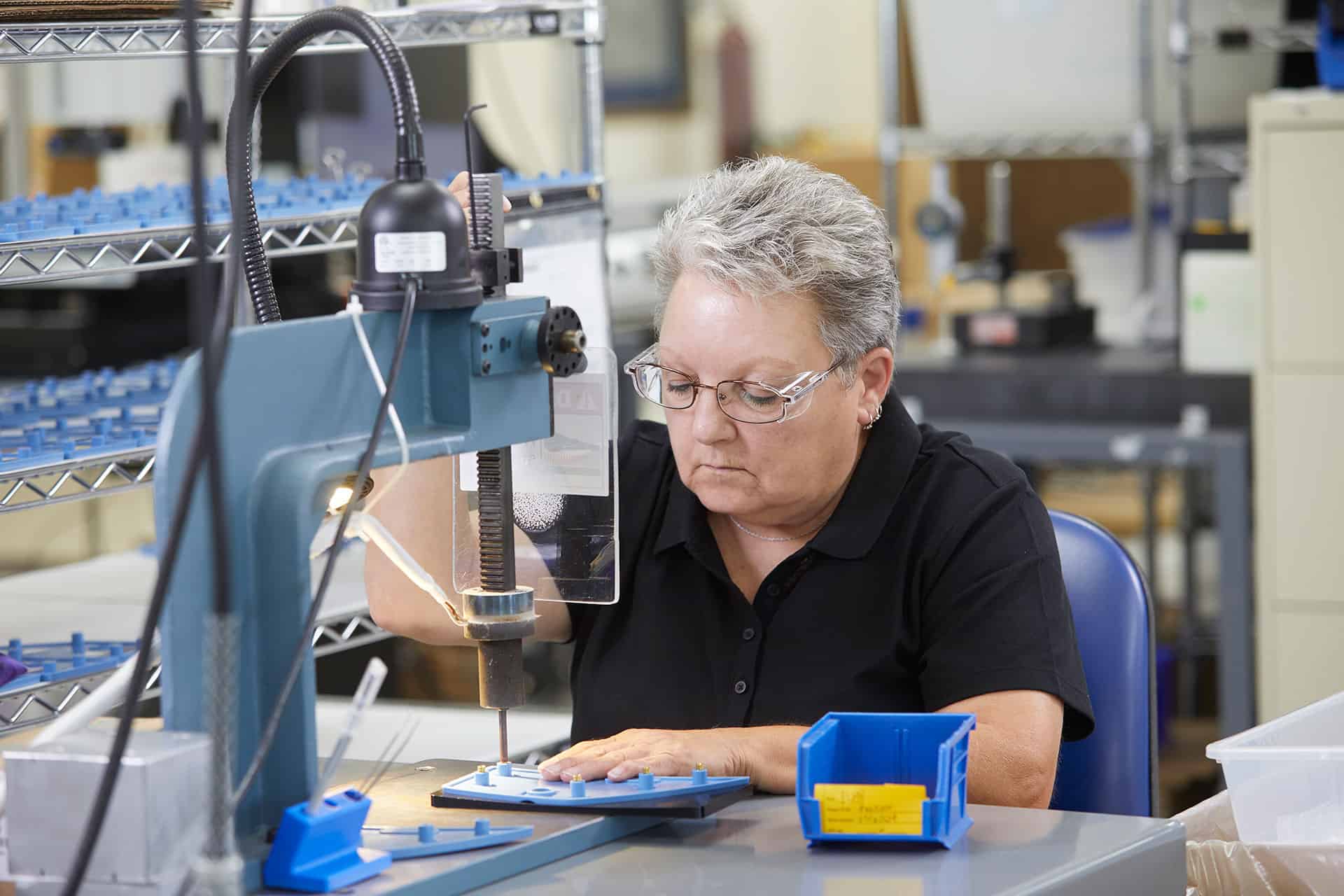 As your advanced contract manufacturing partner, we help you design, build and delivery innovative, high-quality products faster. Velosity takes a proactive approach for identifying and resolving potential issues during our extensive test and validation process.
Velosity is a single-source supplier offering comprehensive packaging services for the medical device and defense industry. Velosity is ISO 9001 and ISO 13485 registered, an FDA-registered manufacturer, and ITAR, JCP/DDT, and SAM registered. Let us help you design a reliable custom packaging solution.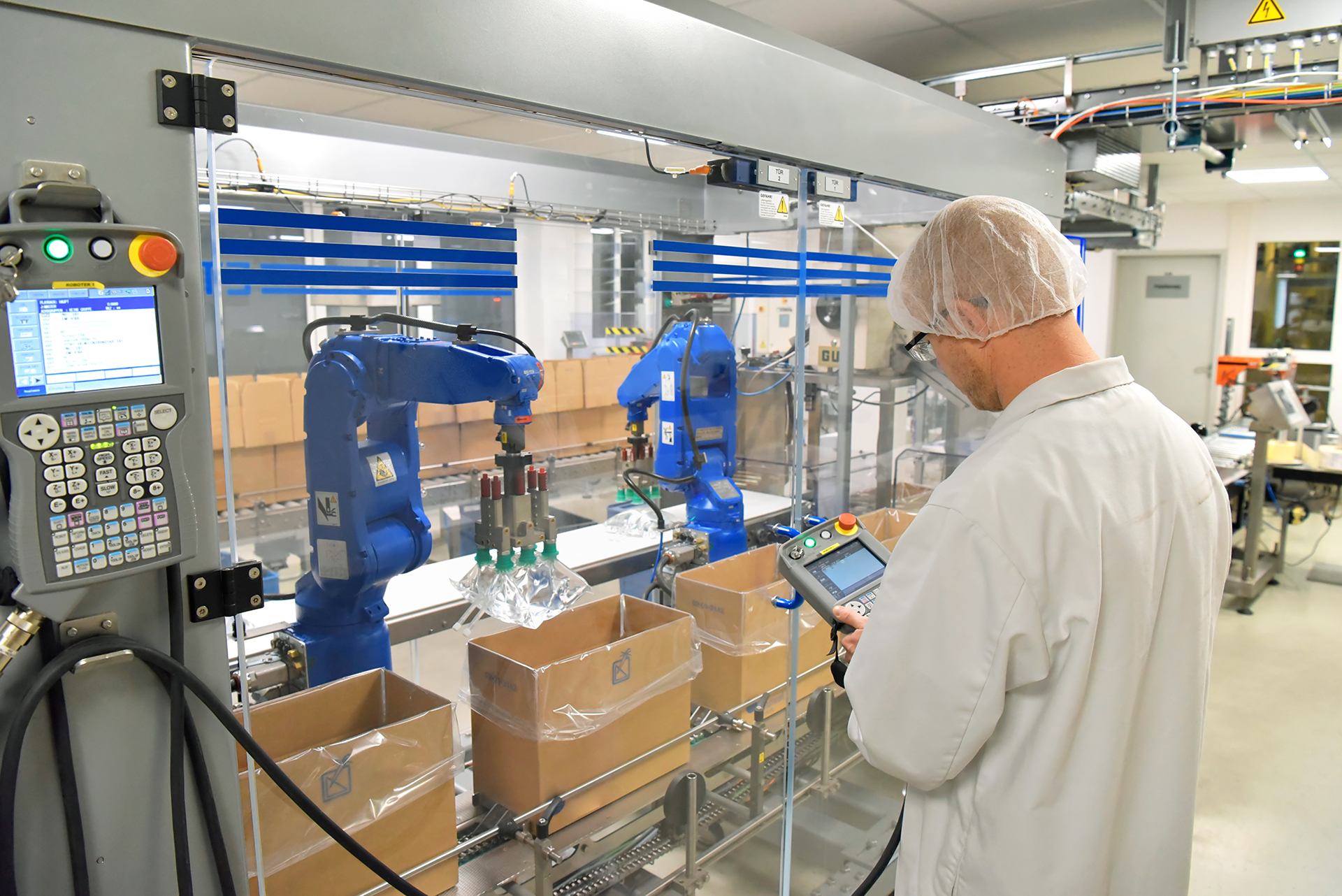 Velosity's shipping capacity extends from one box to full truckloads. The shipping process receives the same detailed planning as every other step in the production of finished products. You can trust us to get it there right and on time.
Velosity's ability to perform precision machining allows us to tackle some of the most complex manufacturing challenges. Our state-of-the-art facility and equipment, operated by our highly trained technicians and engineers, enable us to achieve some of the tightest tolerances in the industry.


Velosity can support the development and integration of automated equipment and automated work cells to support your production needs.  Our talented and experienced team, coupled with long-standing relationships with external automation partners, will deliver innovative solutions to produce quality product.  Design for automation is considered early in the development phase to ensure product features are in designed in to facilitate automation integration as product and market demands increase.
"Thank you for your outstanding contributions to our efforts to increase manufacturing capacity in the battle against the Covid-19 pandemic. Velosity had a direct impact on our ability to provide our COVID Test Kits to the global healthcare community."
Principal Plastics Engineer
American Molecular Diagnostic Company
"Our most critical dimensions were successfully tuned on the first iteration by the Velosity team with precise results. This is unprecedented on these precision parts."
Principal Plastics Engineer
American Molecular Diagnostic Company
"Velosity is definitely a company we can depend on. You guys soooo very completely ROCK!"
Sourcing Manager
Multinational Medical Device and Health Care Company
"Your facility is phenomenal! It was the most impressive facility I have ever seen, with no close second. When I leave a supplier and think "damn, I wish I worked here", it tells me we are in good hands."
Senior Manufacturing Engineer
World's Leading Manufacturer of Medical Devices
"The collective skills of Custom Mold & Design and Velosity were key to completing our objectives."
Molding Specialist
American Multinational Conglomerate Organization
"We are grateful for the excellent work done by the Velosity team. It makes a real difference to the healthcare system and the patients who rely so heavily on all of us!"
"Velosity has done a stellar job and is now on our radar globally."
Head of Global Operations
One of the World's Largest Biotech Companies
"Velosity's hard work helped us achieve our tight timeline and prevented us from going line down."
Senior Buyer/Planner
Multinational Medical Device and Healthcare Company
"Velosity is our dream supplier."
Senior Buyer
Aerospace, Defense and Technology Corporation