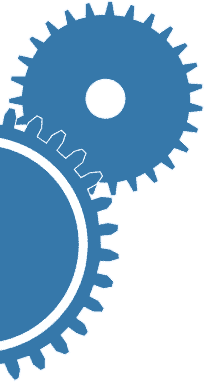 Tool Design &
Manufacture Services
For over 50 years, Velosity has earned the trust of the toughest, most demanding customers in the business—mold by mold.
We are the people our customers trust with their most difficult and demanding tooling and mold component needs. We combine an experienced design and engineering team with highly advanced technology along with the best-in-class equipment in the industry.
At every step you can expect careful consultation, attention to detail and customized services that meet your needs and produce quality results; precision molds produce precision components.
MOLD TYPES
Thermoplastic injection
Elastomeric injection
Silicone
Multi-cavity
Multi-shot
Micro molding
Metal injection (MIM)
Unscrewing
Stack
Multi-component
Insert molding


TOOL DESIGN & MANUFACTURE
Velocity's highly skilled staff of engineers and mold makers use the latest CAD/CAM systems to meet the ever-changing needs of its customers. Our customers rely on Velosity for advice in all phases of their project development. We typically participate in part design refinement as well as mold design. Product costs are highly influenced by the design of the mold as well as the design of the product being manufactured. Our highly experienced engineers and mold makers are capable of providing the creative input necessary to make the best possible decisions.
With our multiple, vertically integrated tooling resources, Velosity has one of the largest captive tool shops in the United States with the bandwidth to produce hundreds of tools each year. We can fabricate tooling to run in our molding machines or yours.
TOOL DESIGN & MANUFACTURE
Our attention to detail and our manufacturing discipline create precision components that provide you the benefits of full interchangeability of components. These benefits provide lower maintenance costs, increased mold life, decreased cycle times and consistent product quality.


TOOL DESIGN & MANUFACTURE
Thermoplastics & Elastomers
Thermoplastic and elastomeric materials serve the needs of many industries for everything from medical devices to defense and aerospace parts. We build tooling that supports products using the complete range of engineering grade and non-engineering grade materials.
TOOL DESIGN & MANUFACTURE
Velosity can help you design and manufacture your hard-to-build silicone parts.  We can enhance product design for improved manufacturability. We have designed and manufacture our own cold deck systems. We specialize in supporting the medical device, industrial and defense and aerospace industries.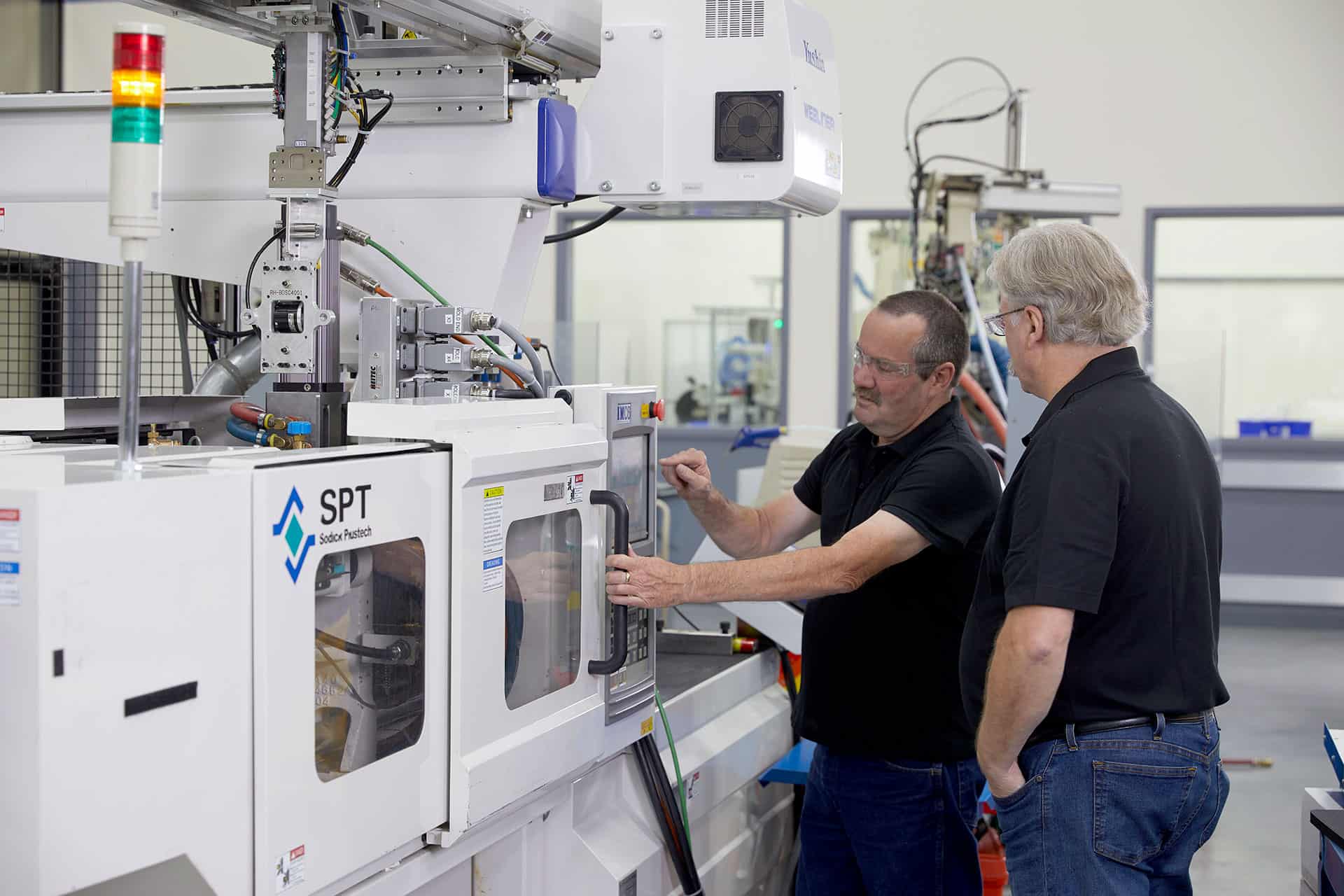 TOOL DESIGN & MANUFACTURE
When part designs allow, we build tooling that takes advantage of using conformal cooling channels. Conformal cooling promotes faster and more uniform temperature control, which significantly decreases molding cycle times. Let Velosity show you how conformal cooling can help reduce product cycle times and increase part quality. 
TOOL DESIGN & MANUFACTURE
Multi-shot injection molding, also known as two-shot injection molding, is a process by which two or more colors or materials are injected to create a single part or component. By getting Velosity involved early in the DFM (Design for Manufacturing) process, our engineers can help you consolidate part numbers into a single component. Velosity excels at designing and manufacturing multi-shot tooling.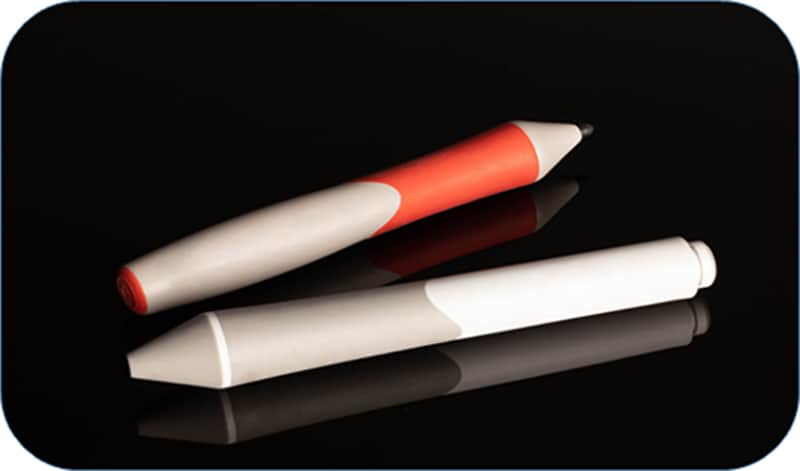 TOOL DESIGN & MANUFACTURE
Metal Injection Molding (MIM) is a process that merges two established technologies: plastic injection molding and powdered metallurgy. MIM expands manufacturing capabilities, allowing the production of precise, complex parts in large quantities. Velosity manufactures numerous MIM tools on an annual basis. We also have the ability to sample molds in the green state. These tools are ultimately shipped to our customers for volume manufacturing and post-molding processing.
TOOL DESIGN & MANUFACTURE
Velosity began as a mold builder in 1965, and we have maintained that core capability ever since. Having multiple tooling shops within our organization provides us with complete control over the tooling design and manufacturing process. Whether you need a single cavity or multi-cavity mold, you have the confidence in knowing that we are able to control things every step of the way. In addition, we are able to perform real-time mold maintenance to keep our production facilities running. We also have one of the most rigorous mold maintenance programs that helps extend the life of your tooling assets. This level of expertise and control significantly sets us apart from the competition.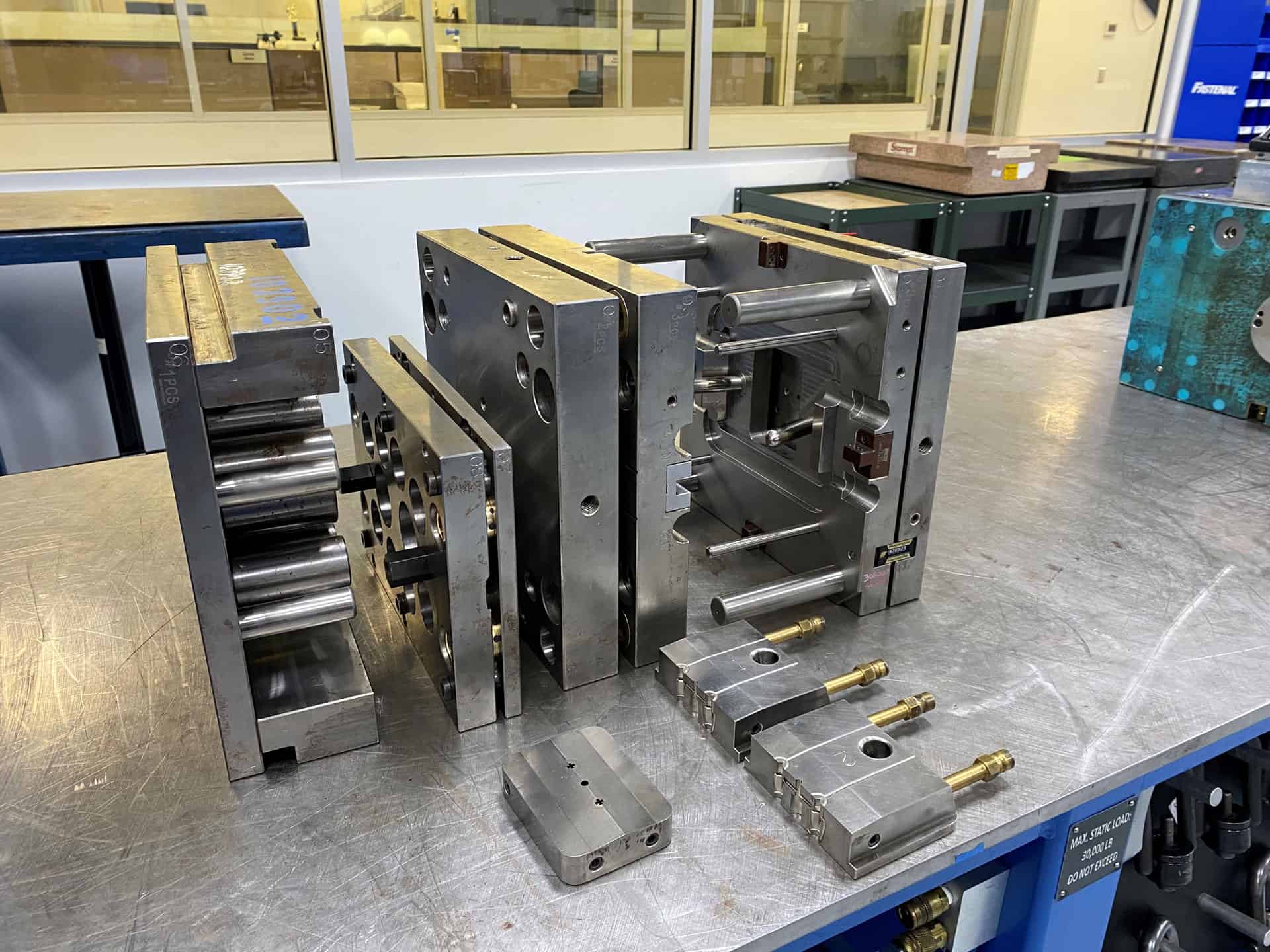 "Thank you for your outstanding contributions to our efforts to increase manufacturing capacity in the battle against the Covid-19 pandemic. Velosity had a direct impact on our ability to provide our COVID Test Kits to the global healthcare community."
Principal Plastics Engineer
American Molecular Diagnostic Company
"Our most critical dimensions were successfully tuned on the first iteration by the Velosity team with precise results. This is unprecedented on these precision parts."
Principal Plastics Engineer
American Molecular Diagnostic Company
"Velosity is definitely a company we can depend on. You guys soooo very completely ROCK!"
Sourcing Manager
Multinational Medical Device and Health Care Company
"Your facility is phenomenal! It was the most impressive facility I have ever seen, with no close second. When I leave a supplier and think "damn, I wish I worked here", it tells me we are in good hands."
Senior Manufacturing Engineer
World's Leading Manufacturer of Medical Devices
"The collective skills of Custom Mold & Design and Velosity were key to completing our objectives."
Molding Specialist
American Multinational Conglomerate Organization
"We are grateful for the excellent work done by the Velosity team. It makes a real difference to the healthcare system and the patients who rely so heavily on all of us!"
"Velosity has done a stellar job and is now on our radar globally."
Head of Global Operations
One of the World's Largest Biotech Companies
"Velosity's hard work helped us achieve our tight timeline and prevented us from going line down."
Senior Buyer/Planner
Multinational Medical Device and Healthcare Company
"Velosity is our dream supplier."
Senior Buyer
Aerospace, Defense and Technology Corporation

NEED SOMETHING DIFFERENT?
Check Out Our Subsidiary
Custom Mold & Design
Custom Mold & Design (CMD) is the industry leader in designing and building high-precision, fast-cycling molds, machined components, and fixtures, providing a single source for all of your molds, mold maintenance, fixturing and machined component needs.
As a subsidiary of Velosity, CMD continues to offer the quality and service they have become known for over the decades to many industries.